Rosary Shop
If you'd like to buy one of my rosaries or if you'd like me to make you a custom rosary or if you'd like to have me repair your rosary, you're in the right place. I can't tell you how cool that is. Seriously. I'm honored just to know that you're here on my website thinking about including me in your prayer needs. But, I need to explain to you how this works.
The first thing to know is that while I do have a passion for making and repairing rosaries, I do not necessarily have a passion for running an online store. So, my process is a little different than others.
Process
To purchase a rosary that I've already made, browse through all my custom-made rosaries and look for those marked with the (A), which means "available". Then drop me an email and tell me about your interest. Be sure to include your name and address.
I'm sorry if I don't have a large inventory; the selection of rosaries available at any given time just depends on what I've been making lately. But, please keep in mind that I'm more than happy to make a custom rosary for you.
Cost
You'll cover the cost of the parts. Then all I ask is that you make a donation to the scholarship fund described below.
The Money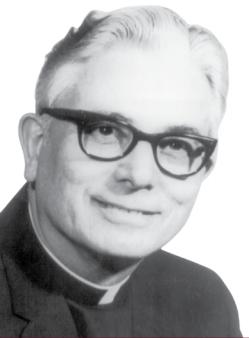 I don't do this for money. This is not a job, it's a vocation. I really do consider it an honor to be a small part of your rosary story. Therefore, all money I make from this will be donated to the Blaise Peters Scholarship Fund at Our Lady of Lourdes Catholic School in De Pere, Wisconsin. I'm familiar with other vendors who sell rosaries or perform repairs, who say things like "10% of our profits support Catholic charities." I think that's incredible, that they are able to run their business while committing funds to worthy causes like that; I encourage you to support these businesses. But to be clear, with my work, 100% of profits support Catholic charities. The only cost that I need to cover is the cost of parts (crucifix, centerpiece, beads, chain, etc).
Motivation
I am the beneficiary of an education at several incredible Catholic schools, with even more incredible teachers. My parents, Stan & Meredith, always believed heavily in Catholic education, both having attended Catholic elementary and high schools themselves. And my wife and I made sure our own daughters also attended Catholic school. As such, it would warm my heart to know that you've helped families with their desire to provide a Catholic education for their kids.
To Donate
Mail a check to:
Our Lady of Lourdes Catholic School
1305 Lourdes Avenue
De Pere, WI 54115
Be sure to indicate that it's for the "School Scholarship Fund".
Donate online:
Visit the GRACE System donation page and click the blue "Donate Now" button. Indicate that it's for the "Our Lady of Lourdes School Scholarship Fund".
Additional info:
For more details on how to donate via other methods, contact the office at (920) 336-3091.
Any questions?
If you'd like to hit me up with questions or just to bounce an idea around, send me an email with your thoughts.