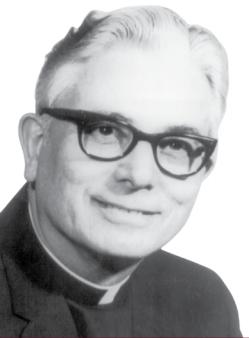 Everything I do with my Rosary vocation is for the benefit of the Blaise Peters Scholarship Fund, which helps families send their children to Our Lady of Lourdes Catholic School. So, if I make a custom rosary for you, I'll ask you to cover my costs for parts and that's it. There is no profit in this for me. The same goes for rosary repair or anything else I may do for you related to the Rosary. But then, I also ask that you make a donation to the scholarship fund in any amount that you feel is appropriate. That's it. This is not a job for me or a second income. It's truly a vocation, one that I enjoy sharing with my community.
Motivation
I am the beneficiary of an education at several incredible Catholic schools, with even more incredible teachers. My parents, Stan & Meredith, always believed heavily in Catholic education, both having attended Catholic elementary and high schools themselves. Our three daughters all graduated from Our Lady of Lourdes Catholic School. As such, it would warm my heart to know that you've helped families with their desire to provide a Catholic education for their kids.
To Donate
Donate online:
1. Visit the Our Lady of Lourdes web page.
2. Click the blue "Give Online" button.
3. Indicate the amount you'd like to donate to the Blaise Peters Scholarship Fund.
4. Follow the remaining prompts to complete your donation.
Mail a check payable to "Our Lady of Lourdes" to:
Our Lady of Lourdes Catholic School
1305 Lourdes Avenue
De Pere, WI 54115
Be sure to indicate that it's for the "Blaise Peters Scholarship Fund". The school can be reached at 920-336-4033.
Any questions?
If you've got any questions or thoughts, just let me know.